Minimum disruption to your business by managing the claim on your behalf
Recovery of costs involved from the insurer of the 'at fault' driver
>> Find out more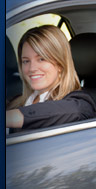 What We Do
Should your vehicle be off the road as a result of an accident do you need another?
If you do and the accident is not your fault, Collision Solutions will supply a vehicle that meets your needs.
As an independent company we have no affiliation with any parties. We act only in the best interests of YOU, our client.
If you or anyone you know has been in a road traffic accident, you may be aware of the potential pitfalls of managing the claim yourself. As a subscriber to The Association of British Insurers Third Party Agreement, Collision Solutions administer the claim in a format that is recognised by the insurance industry. By communicating effectively with all parties, we save time and ensure that claims are dealt with efficiently.
What you say...
"We have now been using the services of Collision Solutions for several years. The whole process from initial report of an accident through to settlement always runs as smoothly as possible. Even where disputes are encountered..."
Roger Green, Claims Manager
Get in touch!
You can either call us on

0800 093 8441
or if you prefer you can contact us using the link below:
Newsletter Signup
If you'd like to recieve our quarterly email newsletter, click this link to sign up: